Differentiate your organization as an employer of choice in today's competitive labour market
Today's workforce expects on-demand development opportunities and support in order to grow professionally, enhance their personal lives, and advance their careers. Every employee in your organization can benefit from our extensive range of micro courses, regardless of where they are in their career journey.
We have categorized our micro courses into three E-Libraries: Foundations E-Library; Competency E-Library; and, the Personal Development & Wellness E-Library. Each E-Library can be accessed by everyone in your organization on an annual subscription basis. One of our key features is that we don't leave our learners on their own. Throughout each course, a virtual coach provides support to help ensure success. Read on to learn more.

We occasionally offer some of our micro-courses to the general public (see our Special Offers tab). If you would like to be kept informed when courses are available, please join our mailing list. There will be the option for you to specify if you are interested in an organizational subscription or one-off microcourse special offers.
Equality

Equal access to the same information and learning experience
Establishes a common language
Equally available to all staff
Courses for everyone at any level in your organization

Access

24/7 access
Access via any device
No set start dates
Learn on your schedule
Learn at your own pace

The Experience

Zero in on specifics as need arises
Video, audio and written lessons
Worksheets to enhance and deepen the learning
Discussion forums

Virtual Coaching

You're not alone with the support of your asynchronous human virtual coach
Rest assured your virtual coach is an International Coaching Federation accredited coach
An Organization-wide Solution
A holistic approach

Although historically, employers have primarily focused on the 9-5 person, the whole person comes into work each and every day. Today's workforce needs and expects tools that help them to lead healthy and successful lives…and progressive employers know that. ‌As a result, we have created three‌ ‌e-library‌ ‌collections: The Foundation e-Library, The Workplace Competency e-Library and The Personal Wellness & Development Library .

Resources maximized

Targeted‌ ‌learning‌ ‌ improves efficiency, reduces costs, and reduces ‌frustration. ‌The travel time and associated expenses are eliminated.‌ ‌Adult learners no longer need to wade through mammoth textbooks to find that one nugget of knowledge ‌that‌ ‌will‌ ‌propel‌ ‌their‌ ‌success‌ ‌and‌ ‌careers. Instead, key learning points are well-organized and easily digestible.

Learning on your own terms

Learning doesn't happen at the same pace for everyone. ‌Being able to learn at one's own pace allows the learner to engage ‌when‌ ‌they‌ ‌are‌ ‌ready‌ ‌to‌ ‌learn. ‌It is significantly more likely that engaged learners will digest and apply their learning in a meaningful way, leading to greater success.

Learning enhanced

We deliver our micro courses from a coaching perspective so that the learner can engage with the topic and gain a deeper understanding. ‌The micro courses are broken down into lessons, and worksheets and quizzes are included along with discussion forums and coaching questions to encourage reflection.

Manager as coach

Now managers can quickly access instant development information and tools to coach their direct reports, which will save them time and frustration.And of course, they can work on their own development as well.

Personalized learning

Our extensive collection of micro courses offers a personalized learning experience. No more one size fits all. Regardless of your learning objectives, you are always able to decide which micro course or combination of micro courses will assist you in reaching them.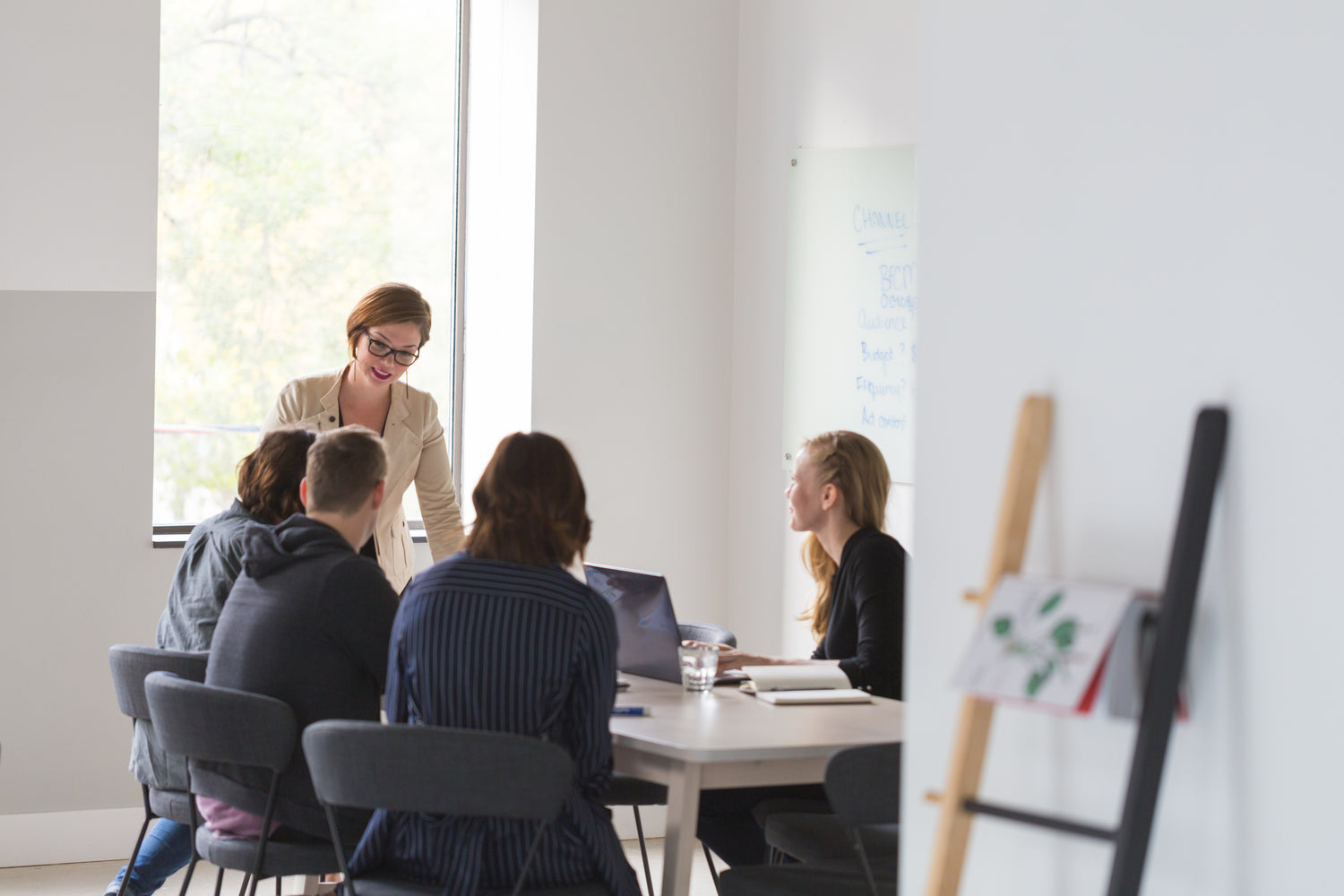 Designed For Today's Workplace
We know that you have many choices when it comes to online learning. We also know that we offer an option for your organization that will fulfill many learning and development needs efficiently and effectively.
No need to sit through a full semester to glean a jewel
Accompanying worksheets to support and lock in the learning
Quizzes to further lock in the learning
The support of a human virtual coach
Supportive Peer to peer discussion forums
Targeted Approach

Our micro courses are designed to meet specific development opportunities based on gaps identified through an assessment process or based on internally identified development needs. Assessments are not a prerequisite but in many cases help to target specific learning opportunities objectively which avoids wasting time, financial resources and judgement errors.

Coach Approach

As adult learners move through each on-line course, they have the opportunity to interact virtually with a learning coach who is accredited by the International Coaching Federation. In addition, learners are encouraged to actively participate in our peer-to-peer discussion forums to enhance their learning experience.

Holistic Approach

Our micro course libraries address multiple facets of the adult learner's life. We recognize that the whole person comes to work and we're here to support that person by offering our three whole-person coach approach micro course libraries.