Get Off Yo Yo Diets: Jumpstart Healthy & Delicious Eating
If you're tired of trying to lose the same 10-20 pounds (or more) over and over again…
If you dread the thought of having to go on yet another diet that tells you the foods you can and can't eat…
And if you're tired of the shame, guilt, and craziness that comes with trying to get your health and fitness under control this message is for you.
The truth is, practically everyone has experienced yo-yo dieting. And even though a fad or extreme diet may work in the short term, we all know it fails in the long term. What's crazier is that it doesn't have to be this way…
You really can make eating healthy foods delicious and something you look forward to. You really can put an end to the emotional ups and downs that come with being overweight and trying to get healthier… And you really can feel great about yourself.
YOU can do these things. However, you can't do it by following a fad diet.
Most diets out there don't take you into account. They're designed to help you lose weight as fast as possible, without taking into consideration how it can negatively impact your body, your emotions, and your mental state! Worse, it only puts you on the yo-yo dieting rollercoaster yet again and often requires huge amounts of willpower and monk-like discipline. It's a recipe for disaster.
So if you're tired of buying yet another "bestselling" book to find out what the secret list of foods and food combinations are...Let's step away from the diet world, and try a new approach.
Because what you need is an approach that takes you into account. One that makes embracing healthy eating and an active lifestyle something you want to do, without using willpower.
You need something that comes easily and is habitual. Because you don't want to stress out or spend tons of mental and emotional energy to follow a program.
In Getting Off Yo-Yo Diets, you'll discover:
What the science says about "yo-yo" dieting and fad diets

 

(plus why they make you fatter)
The shockingly simple formula for losing weight

 

and keeping it off for good

Why most people eat reactively and

 

how to finally break the habit for better health and weight management
How to make sure you eat healthy meals that taste great (even if you're incredibly busy)
Why variety can actually derail your weight loss efforts (and what to do instead)
How to breeze through the highest "stress" meal of the day
A simple trick for not feeling hungry

, making it far easier to stay on track with your eating plan

Simple ways to incorporate exercise and movement into your life

 

(without having to join a gym if you don't want to)
And much more…
In this course, you'll learn exactly what actions you need to take to set yourself up for success; how to plan out your meals; and even how to incorporate the simple-to-do habits of the "naturally thin" into your lifestyle.
Bottom line: This will be the last stop on your dieting journey.
Lesson 1: Why Yo-Yo Dieting Will Make You Fatter in the Long Run

Discover exactly why Yo-Yo Dieting is ineffective and even unhealthy. Then learn how to lose weight safely, enjoyably, and keep it off for the long-term.

Lesson 2: Meal Planning and Eating Healthy

Learn how to be more mindful about your dieting by meal planning and meal prepping.

Lesson 3: The Most Important Meal of the Day

Find out why you don't want to skip breakfast, and get some delicious and healthy breakfast ideas that are quick and easy (no matter how busy you are).

Lesson 4: Fuel for the Rest of Your Day

Discover how to be mindful of what you eat for lunch, so you don't crash in energy later in the day or fall for bad choices. Plus get tasty lunch ideas that are easy to prepare in advance.

Lesson 5: Preparing Healthy, Delicious Dinners

Even if you're not a cook (or hate cooking), you'll learn how to structure simple-to-make meals that are healthy and filling.

Lesson 6: Making Healthier Snacking Choices

Learn how to keep your hunger at bay, with satisfying snacks you can easily prepare and have with you - whether you're at work or on the go.

Lesson 7: Dietary Supplements and Exercise

Finally, you'll learn all about how to ensure you keep your body healthy from the inside out with proper nutrition from dietary supplements and staying fit and toned through exercise.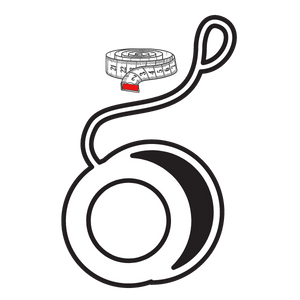 Each lesson contains targeted activities to help you apply the concepts to your own life. That way, you can take immediate action and start seeing results!
The course contains everything you need to know — and nothing you don't. You learn the key concepts and strategies for success and you'll leave with a solid plan of action for creating healthier eating habits.
Return to Personal Development & Wellness e-Library