Good Habits That Stick
If you've struggled to achieve what you want…
If you have felt frustrated about not taking action on what you know you need to do?
And if you want to finally put an end to self-sabotaging "bad habits" and replace them with good habits that will help you achieve your goals and dreams…
Then you're in the right place.
Sometimes, bad habits aren't so obvious. We likely don't even realize some tiny action we're taking is sabotaging our success.
It's your approach that's the problem here - not you. You've probably used the same approach over and over to no avail. There is another way…
What can me all the difference for you is a counterintuitive approach to letting go of bad habits.
In fact, it's a three-phase system that first focuses on adding new habits instead of getting rid of the bad ones.
And it makes the entire process so much easier. Almost effortless.
Therefore, if you'd like to once-and-for-all get rid of those bad habits and build long-term good habits that will make your life better, then this three-phase strategy will be right up your alley.
This micro course bridges the gap between where you are now and where you would like to be.
In it, you'll discover the complete system for conquering your bad habits and building great habits that work for you.
You'll have an easy-to-follow blueprint you can use for the rest of your life. Use it to build any habit in any area of your life you want to improve - whether it's your health, your relationships, your career, or even your finances.
The principles of building good habits you'll learn will work in any context of your life..
In Good Habits That Stick, you'll discover:
How to do a "habit audit"

 

so you can become aware of self-sabotaging behaviors you couldn't see before...

How to "unravel" those bad habits, in three simple steps...

How to "troubleshoot" a bad habit that tries to come back, so you can

 

quickly get yourself back on track to achieving your goals...

How to add in good habits, including a way to

 

exponentially increase your chances making that habit stick
How to use the Maui Habit Technique to feel amazing each and every morning

 

(this is a great way to get started on your habit-building journey)...

The #1 secret to building good habits for life...

How to build a support network that will help

 

make the habit building process even easier…
And much, much more!
When you enroll in Good Habits That Stick, you'll have a complete A-Z system for bridging the "habit gap" from where you are now and where you want to be.
Good Habits That Stick includes a combination of detailed instructions and hands-on activities to help you establish good behaviors that last a lifetime… and let go of the bad habits that are holding you back.
Here's what we'll cover:
Lesson 1: How Small Changes Can Have Big Benefits

Understand the psychology that drives our habits and build the foundation you'll need to cultivate good habits for life.

Lesson 2: How to Design a New Habit

Discover a step-by-step process for designing a new habit, along with plenty of examples and exercises for helping you to internalize each step.

Lesson 3: How to Stick With Good Habits

Discover strategies that will help you to stay motivated and keep you on track with your new habits.

Lesson 4: How to Conquer Bad Habits

Learn a systematic approach for quickly and easily eliminating bad habits from your life, once and for all.

Lesson 5: Building Lifelong Habits

Discover how to make your newfound habits stick for the rest of your life.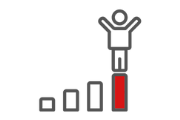 You will also receive step-by-step instructions on how to improve your focus rapidly, and permanently After each lesson, you'll be able to apply what you learned through guided exercises. You won't find a more effective way of improving your productivity.You won't find a more effective way of improving your productivity skills.
We will also give you a detailed plan on how to keep the momentum going after you finish this micro course.
Return to Foundations e-Library