Goodbye Couch Potato: Boost Your Energy & Health
In this course, you'll discover the fundamentals of a "fit mindset." This will help you jumpstart your weight loss journey, so you can finally start to see the results you want - both in the mirror and on the scale.
You'll learn how to set goals for yourself, and follow through on them…
You'll learn how to maintain a healthy weight with the help of exercise - all with minimal effort…
Then you'll get to try out several different types of workouts you can do at home, in front of your television or laptop.
In Goodbye Couch Potato, you'll discover:
How to

 

exercise without

 

actually ever

 

feeling like you're exercising

 

(most people who try this have so much fun they forget they're actually working out!)

How a

 

regular workout sessions

 

can make you a better, happier person in every area of life

The secret motivation hack used by top-performers to stay on

 

track (

use this trick and

 

you'll find it easy to exercise every day

... and... accomplish all your other life goals!)
How to properly reward yourself

when you do exercise consistently (most people get this wrong… and

 

that's

 

why they fail to ever see their progress in the mirror)

The

 

#1 enemy of fast and easy weight loss

 

(hint:

 

it's

 

not sugary treats, fast food, soda, or laziness – in fact, this enemy will stop you in your tracks faster than all those other things combined)

The easiest, most beginner-friendly workout you can do right now

 

(this is perfect if

 

it's

 

been a few years since you've worked out)

The belly-busting 4-minute workout that promises to destroy fat fast (this is especially great if

 

you've

 

got a busy schedule)

And much more…
In Goodbye Couch Potato: Boost Your Energy and Health, you'll learn the secrets to finally making exercise something you love to do.
Through simple at-home exercises includes a combination of in-depth and detailed instruction and hands-on activities to help you learn the foundations of an active lifestyle.
Lesson 1: "I Wish I Could Work Out!"

Discover what the difference is between you and people who love to workout… and how you can easily make the shift so you can start looking and feeling your best.

Lesson 2: Why Do You Want To Work Out?

Tap into a hidden source of motivation inside you that will help you to achieve whatever you set your mind to.

Lesson 3: Your Two-Week Challenge - Week 1

Join the two-week challenge and try 5 different workouts this week that will have you easily burning fat... while having fun.

Lesson 4: Your Two-Week Challenge - Week 2

This week you'll dive into 5 more workouts. By the end of the week, you'll know exactly what type of exercise you enjoy most!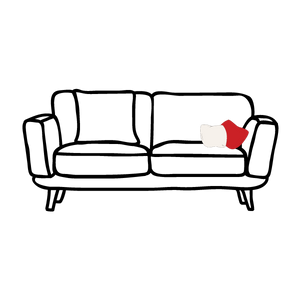 Each power-packed lesson contains targeted activities to help you apply the concepts to your own life... so you can create the perfect workout plan for yourself for the next 90 days, and beyond.
The course contains everything you need to know to create a dramatic breakthrough in your fitness and energy levels. Hoping someday you'll "get around" to exercising isn't a strategy. The time to take control of your fitness is now. After all - why let yourself slip further and further away from where you want to be? Why not take action now?
Return to Personal Development & Wellness e-Library