Navigate Challenging Times Calmly & Confidently
Training can make the difference between suffering a temporary setback and having your life shattered. This can mean the difference between a blossoming career and one that becomes stagnant. In short, it can mean the difference between success and failure.
Human beings need strength and resilience to thrive in a world that seems to get more challenging with every passing day.
Fortunately, we know quite a bit about what makes people better at recovering from setbacks and weathering big challenges. For decades, psychologists and neuroscientists have been researching the science of resilience. Researchers have found the qualities that allow people to face extraordinary challenges with confidence.
And they've learned which habits, practices, and mindsets enable us to do the same.
We'll show you a step-by-step process for building your "resilience muscles." We'll show you exactly how you can improve your ability to remain calm under pressure and deal with challenging situations confidently.
In Navigate Challenging Times Calmly & Confidently, you'll discover:
The ONE belief that enables to you

 

face even the toughest situations without giving up
The behaviour you learned as kid that can keep you stuck

 

as an adult

— and how to break free

How

 

ordinary people learn to survive even the most desperate situations

 

— and what they can teach you about overcoming everyday challenges in your own life

The

 

5-minute trick for dissolving a scarcity mindset,

 

so you can find more options, resources, and possibilities

How to use the

 

WOOP

 

method to

 

avoid being derailed by unexpected obstacles

How to

 

train yourself to bounce back faster

 

after upsets and setbacks

How to shift your identity, so

 

strength and resilience become automatic for you
In Navigate Challenging Times Calmly & Confidently, you'll learn the secrets that some of the most successful, most resilient people have used to confidently navigate even the stormiest weather.
Navigate Challenging Times Calmly & Confidently includes a combination of science-based instruction and hands-on activities to help you strengthen your resilience muscle.
Lesson 1: What Do You Do When the Going Gets Tough?

Understand how to prepare yourself for challenging situations as well as how to cope with the emotional and mental storms they can cause.

Lesson 3: Change Your Perspective

Discover how to make smarter, better business decisions by choosing wisely from the options at hand.

Lesson 3: Structure Your Work For Success

Deep dive into the habits and strategies of the most productive people—what they do (and what they avoid) to get the most out of every hour of their day.

Lesson 4: THE SECRET OF GOAL ACHIEVEMENT

Take control of your thoughts and emotions so that you can react calmly and confidently to difficult situations.

Lesson 5: Change Your Approach

Discover why our hardwired reactions to setbacks are often not useful in today's world -- and learn how you can recover faster and better.

Lesson 6: Reflection & Moving Forward

Take what you've learned and apply it to your own life so that you see real changes.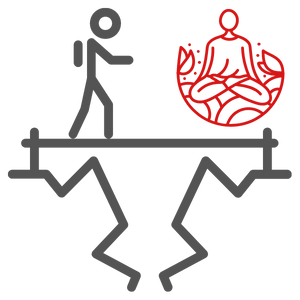 In each lesson, you will find targeted activities designed to help you apply the concepts to your own life and take action immediately to build resilience.
Everything you need to know is in this course - and nothing you don't. Discover how to cultivate resilience in your life as you learn the key concepts and strategies for improving resilience.
Return to Foundations e-Library