(The) Path to Leadership
The majority of people think that either you are born with leadership skills or you aren't. Many people think that great leaders in history were born with great leadership skills.
The truth is that every great leader in history had to learn how to become a great leader. And that's good news for the rest of us because it means that anyone can learn to become a leader.
You can learn leadership skills just as you can learn to bake, golf, or play the guitar.
Thus, if you want to make a greater difference in the world... if you want to achieve your goals and dreams faster than ever before... and if you want others to join you in making it happen...NOW is the time to learn leadership.
When you put off becoming a great leader, you put off your goals and dreams.
Leadership is essential, especially in today's world. If you're not in a leadership position, becoming a leader puts you front and center for new opportunities and advancement.
It's just not worth putting it off. Developing leadership skills enhances virtually every aspect of your life, not just your career.
Become a better leader and you will become a better parent.
Become a better leader and you will become a better spouse or friend.
Become a better leader and you will find yourself tuning into every situation you're in and seeing how you can truly support others and inspire them to be their best. As a result, your friends, family and colleagues then look up to you and respect you more. And not only that...
When you become a better leader, you feel more confident in yourself... you trust yourself more... and you have the confidence to handle anything life throws your way.
It is for this reason that we believe learning leadership skills can truly change your life.
In this micro course, you will learn about the qualities and skills to become a more effective leader.
It will be clear to you what makes a good leader and what doesn't.
Moreover, you'll know exactly what to begin working on so you can inspire others.
In The Path to Leadership, you'll also discover:
The key difference between a manager and a leader...

 

and why it matters if you want to have an impact…

How to set a vision and strategy

 

and get your team on board and motivated to help you achieve it...

How to ensure you

 

meet your team's needs and get them engaged...

 

(so they won't become disconnected from their jobs and underperform)

The four key areas you'll need to excel in

 

so you can lead your team to accomplish your goals...

How to make sure you're hiring the right people for your team (

not knowing this can be catastrophic to your bottom line!

)

Why imagination, intelligence, and knowledge aren't enough

 

to excel as a leader (and the qualities you'll need to develop instead)...

The five most common leadership "pitfalls" and how to avoid them...

Why being "popular" with your team is

 

a huge warning sign...
How to create a leadership plan to become a highly effective leader in record time...
And much, much more!
When you enroll in The Path to Leadership, you'll learn the characteristics and qualities you'll need to develop to effectively lead your team, any group of people and be a better partner and friend.
The Path to Leadership includes a combination of detailed strategies and hands-on activities. Throughout this micro course, you will learn how to develop the leadership skills you need to succeed and thrive in today's world.
Lesson 1: What Are the Secrets of Effective Leaders

Learn why strong workplaces need effective managers and leaders and get the core foundation of what makes an effective leader.

Lesson 2: Winning Strategies of Great Managers

Learn the exact strategies used by some of the best managers and what it takes to build the foundations of a solid workplace.

Lesson 3: How to Be An Effective Leader

Discover what makes an effective leader, what kinds of contributions they make to an organization, and how to achieve positive results.

Lesson 4: Identifying Common Leadership Pitfalls

Discover what causes some leaders to fail and why they often fall victim to one of the five major leadership pitfalls.

Lesson 5: Crafting Your Leadership Plan

Learn how to craft your very own plan so you can take action and set out on the path to becoming an effective leader.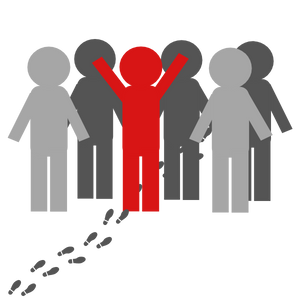 In each lesson, you will find targeted activities that will help you apply the concepts to your workplace, helping you to begin to lead others in the right way as soon as possible.
This micro course includes everything you need to develop the key qualities of great leaders.
Return to Foundations e-Library